Tom Chapin Booking Info
Please contact Sundance Music at (914) 674-0247 for Booking Info.
Family Concerts / Elementary School Concerts / Sensory Friendly Concerts
Teacher's Workshops / Educational Conferences
Adult Concerts / Living Room Concerts / Symphony Performances
Tom Chapin & Friends and The Chapin Sisters
Harry Chapin: A Celebration in Song / An Evening of Chapin Music
Tom's Band / Materials and Services
"The best family artist around." ... Billboard

America's favorite family entertainer, Tom Chapin is a gifted singer who charms audiences of all ages. His remarkable musicianship, great songwriting and personal warmth shine through in his many award winning recordings and videos but particularly in his concerts which are special experiences for young and old alike.

"Warm spirit, infectious humor, and sensitive satiric songs ... one of the great personalities in contemporary folk music." ... New York Times

Industry Awards:

Grammy Awards (3) - Best Spoken Word Album for Children
Grammy Nominations (5) - Best Musical Album for Children
The National Music Council American Eagle Award
Entertainer of the Year - American Academy of Children's Entertainment
Notable Children's Recording - American Library Association
Gold Medal Award - National Parenting Publications
Parents' Choice Award
New York Music Award
The Very Best For The Very Young Award - Parents Magazine
Platinum Album - Cabbage Patch Dreams
Emmy, Peabody for "Make A Wish"

---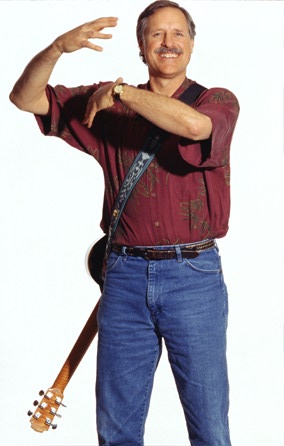 Family Concerts
"Nobody today is writing and performing better kids' songs than Tom Chapin ... the Pied Piper of children's music." -- Parents Magazine


Plenty of audience participation with sing-alongs, word games, gestures. Learn a song in sign language. Fun songs that make you feel good!


Family Concerts run 60 minutes long, with no intermission and no opening act.
Performances are ideally suited to children aged 4-11 and their parents (and grandparents!)

---
Elementary School Concerts
Tom's children's songs have been widely incorporated into school curriculum. The songs can help to introduce a variety of topics, and open the door to discussion. Seven different themed shows, or a general show, are available upon request:


School Concerts can run 45 - 60 minutes each. Performances are aimed at Kindergarten through Fifth Graders. Up to 3 shows per day may be scheduled.

---
Sensory Friendly Concerts
Sensory friendly concerts are for all ages and ability levels, but address the unique needs of those who experience sensory overload at traditional concerts. An environment is created where children on the Autism Spectrum or with learning disabilities can feel at ease and fit in. The volume is turned down, the lights are turned up, and standing and dancing are encouraged. Materials provided in advance prepare the child for the experience.
The show is comprised of a mix of songs from Tom's newest release, The Incredible Flexible You: A Songbag Of Social Clues, plus some selected classics from his repertoire.

---
Teacher's Workshops
Tom Chapin has been sharing his philosophies and insights with educators. He presents Teacher's Workshops on the use of music in the elementary school classroom. Illustrating with live performance, he shows how songs not only convey information and support curriculum, but can be a springboard to discussion and thinking outside the box. Tom believes in the power of a song, and a teachers' role in introducing that to children. Music reaches people on a different level than any other form of communication, and when presented with humor, can have a tremendous impact.
---
Educational Conferences
A charismatic and motivational speaker, Tom speaks of the current restrictions of teaching to the test, and the impact on teachers and students, and ultimately society. He relates his own early musical experiences, and the impact they have had on his own life. His presentation at the New York State United Teachers (NYSUT) Convention in April 2008 brought delegates to their feet.
---
Adult Concerts

"Hearing a quiet singer such as Chapin sing a quiet romantic song is still one of the more serene pleasures of pop music." People Magazine


Adult Concerts run 75-90 minutes and may contain an intermission. Although not off-color, the material is intended for grown-ups.

---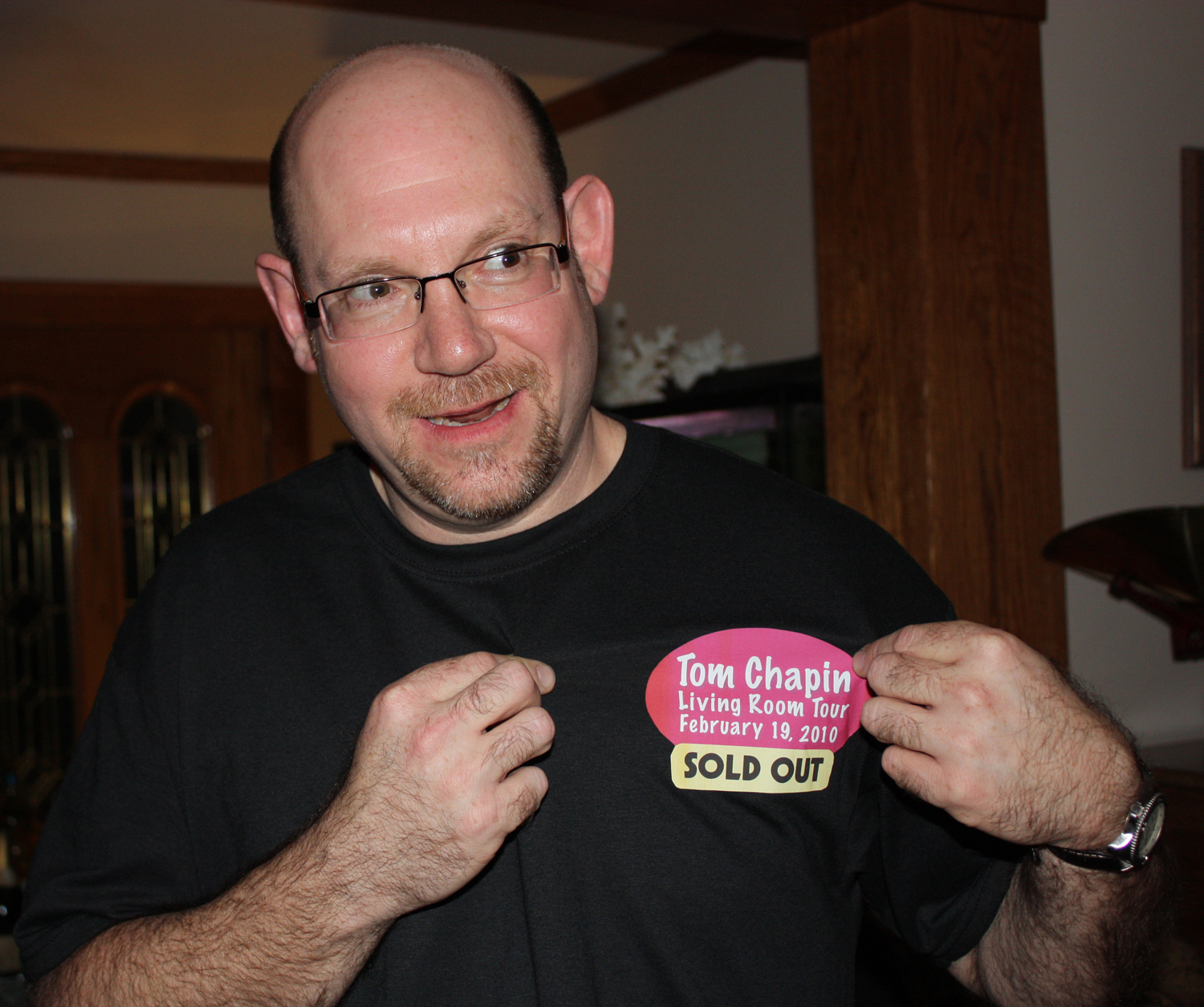 Living Room Concerts
An Evening of Song and Conversation with TOM CHAPIN
An intimate, up-close and personal performance/interaction with singer/songwriter/activist Tom Chapin.
Hear and share in the Tom Chapin Songbook. Experience the stories, life and times of Tom's musical and personal history.
Enjoy coffee and go one-on-one with a legendary, Grammy-winning, contemporary folk artist.
Adult Audiences of 10 - 30.
75 minutes.

---
Symphony Performances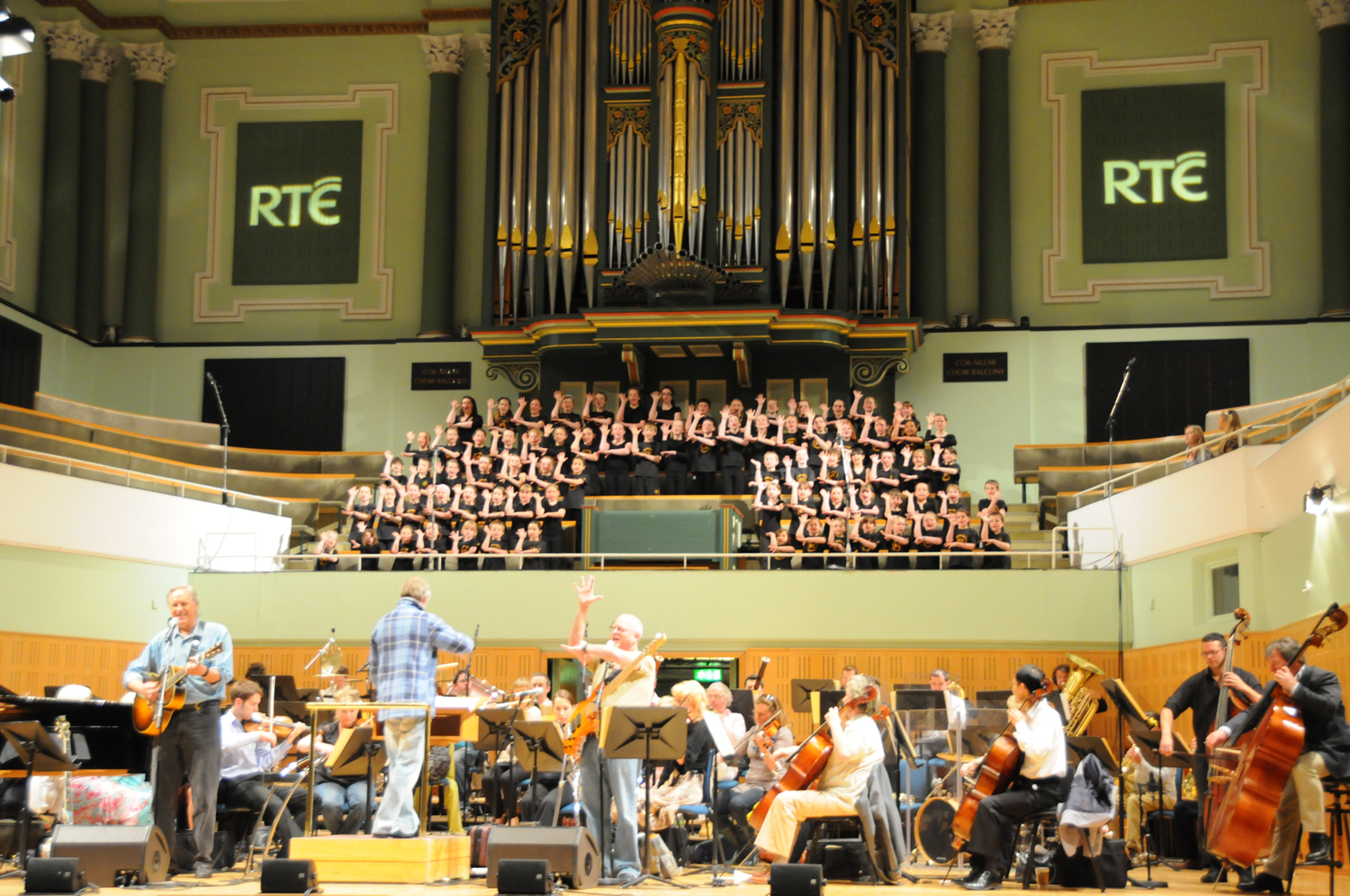 Attract a new young audience to your symphony.


"It is doubtful whether any pops concert will ever be better family entertainment than the Vermont Symphony Orchestra's collaboration this summer with singer-songwriter Tom Chapin." -- Rutland Daily Herald


Symphony appearances can be geared either to a family or adult audience. Charts and orchestral scores are available.





---
Tom's Band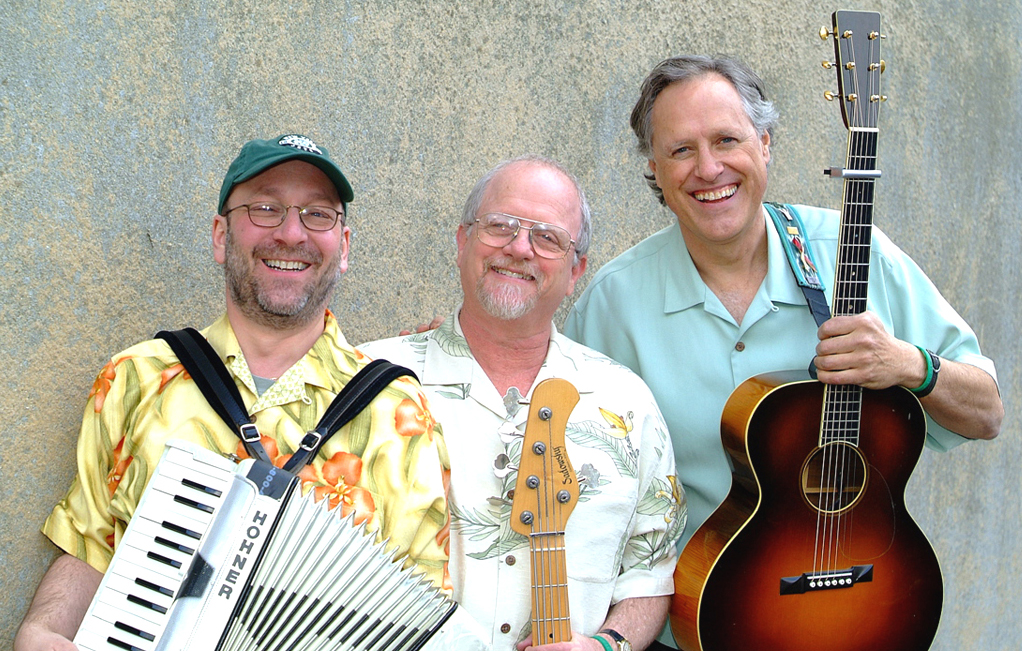 The band adds another dimension to the show. We suggest hiring the full band for a richer sound and a more visual performance. Masters of over a dozen instruments between them, Tom and the band will dazzle you with their versatility, rich harmonies, full sound, warmth and good humor.

Tom Chapin (right): vocals, banjo, 6 and 12 string guitar, autoharp, didjeridoo
Jon Cobert (left): vocals, piano, keyboards, accordion. Composer of ESPN Baseball Tonight theme.
Michael Mark (center): vocals, bass, concertina, marimba, guitar, piano. Composer of Entertainment Tonight theme.
Jon and Michael, both 5-time Grammy nominees, can be heard on Tom's family and adult recordings and are featured in his concert video.
---
Tom Chapin & Friends and The Chapin Sisters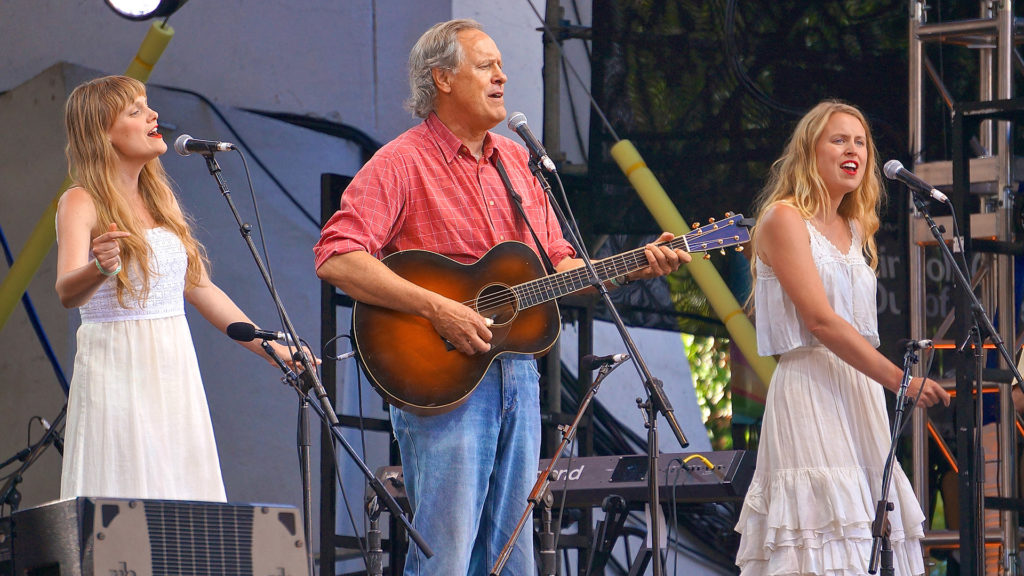 In the long rich history of Family Groups in American Roots Music, the Chapin Family has a special place. When this family of performers comes together, magic happens. This concert features original and traditional songs, as well as classic story songs by the late, great Harry Chapin.

Tom Chapin's career spans five decades, 25 albums and three Grammy Awards. Tom accompanies himself on guitar, banjo and autoharp; his 2 band members sing and play multiple instruments (keyboard, accordion, bass, pennywhistle and concertina).

Lily and Abigail Chapin are singing, songwriting sisters known for pristine harmonies and haunting melodies. They've been compared to sister-acts of old and Appalachian family groups, yet their original songs and arrangements have a contemporary feel.

Photo by Sarah Coale

---
Harry Chapin: A Celebration In Song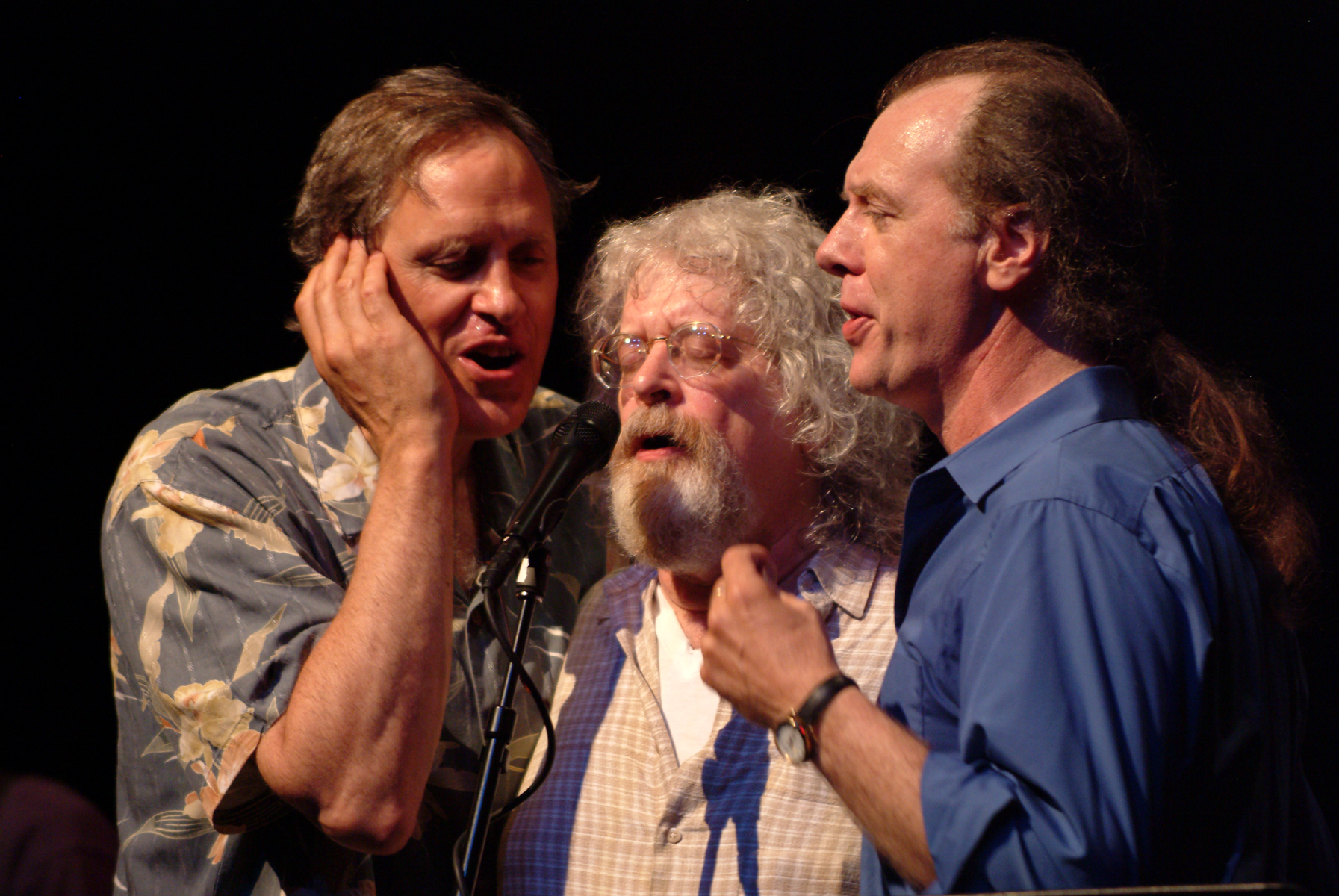 A Chapin Family Concert with...
Tom Chapin
The Harry Chapin Band (with Steve Chapin, Big John Wallace and Howard Fields)
The Chapin Sisters: Abigail Chapin, Lily Chapin
Jen Chapin, Stephan Crump, Jamie Fox

In an evening to remember, the famous musical Chapin Family comes together to celebrate and bring alive the music of the late Harry Chapin. Songs like "Taxi," "Cats In The Cradle," "Mr. Tanner," and "Circle" are sung by those who know them best- Harry's original band and his amazing family. An evening full of story, emotion, humor and transcendent music, this is a concert to fill your ear and stir your heart.
---
Adult Concert - An Evening of Chapin Music

"An Evening of Chapin Music" features the music of Tom, Steve and Harry Chapin. Tom Chapin, on guitar, banjo and autoharp, and his band perform original songs from his recordings. The Harry Chapin Band includes Steve Chapin on keyboards, John Wallace and Howard Fields, and the next generation (Jonathan Chapin and Clark Wallace). The ensemble closes the show with A Tribute to Harry Chapin, performing some of their brother's best loved songs. A "must see" event for any Chapin fan!

Chapin Music Concerts run approximately 90 minutes and contain an intermission.
The material is intended for grown-ups.
---
The following materials & services are available at no additional charge
to help ensure the success of your event:
Monthly eblasts
Internet posting of concert schedule
Link to Presenter's Website
Social Media Presence
Electronic Press Kit
High Resolution images
Program Copy
Audio CD's & MP3's
Video Links
Color Posters (hard copy or high resolution digital files)
High Resolution Color Generic Flyers
Press Release
Availability for pre-concert promotion
Teacher's Guide with CD upon request
---
PLEASE NOTE: This information is provided for professional concert promoters.
Tom does not perform at private parties or make classroom visits. Thank you.

---
Please contact Sundance Music at info@tomchapin.com
or by phone at (914) 674-0247 for Booking Info.
© 1997 - 2018 Sundance Music Inc.
100 Cedar Street, Suite # B-19, Dobbs Ferry, NY 10522 (914) 674-0247