Tom Chapin's Band
Jon Cobert
Piano, Synthesizer, Accordion, Harmonica, Vocals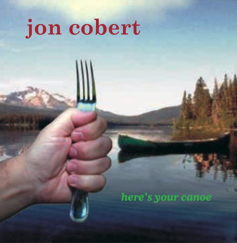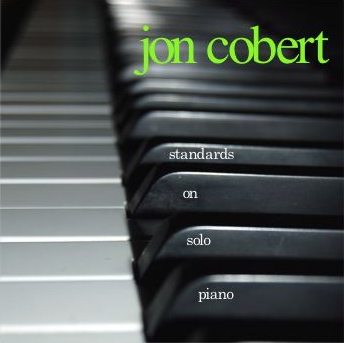 Jon Cobert is a studio musician, composer and arranger. He has recorded with John Lennon, John Denver, Harry Chapin, Loudon Wainwright III, Dion, Henry Gross, Phyllis Hyman, Klaus Nomi, Linda Eder, and Laura Branigan, among others. He has also written the themes for ESPN's "Baseball Tonight" and "College Football Gameday" shows, as well as hundreds of TV and radio jingles for Rolling Rock, Budweiser, Canon, Rite-Aid, Dr. Pepper, Pepperidge Farm, Wendy's, and Burger King, to name a few. Along with Allan Schwartzberg and Bob Mann, Jon just finished producing and arranging the new CD by Regis and Joy Philbin entitled "Regis & Joy, Just You. Just Me" for Big Dot Records. Jon has released the first CD of his own original songs, "HERE'S YOUR CANOE." Due to popular demand, he has just released a CD of solo piano recordings appropriately titled "STANDARDS ON SOLO PIANO." It consists of Jon playing some old favorites such as Bewitched, Honeysuckle Rose, All the Things You Are, and Over the Rainbow, plus a few "newer" tunes like Hey Jude and Send In the Clowns. No muss, no fuss, just a piano and a piano player. Like the good old days, only digital. Please visit Jon's website for further information.
---
Michael Mark Bass, Concertina, Marimba, Irish Whistle, Vocals

Michael Mark received a Drama Desk Award for best supporting actor in the role of Stanley in the original Broadway cast of "I Love My Wife." From there, he signed on as musical director for the national tour of "I Love My Wife" starring Tom and Dick Smothers. Michael is perhaps best known for writing the theme for TV's "Entertainment Tonight" program. In 1981 Michael was cast in the original production of "Cotton Patch Gospel" by Harry Chapin. It was there that Michael met Tom Chapin. Michael and Tom have collaborated on music for the children's musical "The Magic Fishbone." Michael has released his first CD, "GOOD TO BE HERE." Please visit Michael's website for further information.
---
Both Michael and Jon have collaborated with Tom and are featured musicians on his award-winning children's and adult recordings, and appear in Tom's live concert video. They have each earned 5 Grammy nominations for their work as producers on Tom Chapin's recordings.
---
Return to Home Page
---
Send comments to info@tomchapin.com
---
© 1997 - 2010 Sundance Music Inc.
100 Cedar Street, Suite # B-19, Dobbs Ferry, NY 10522 (914) 674-0247