Tom Chapin - What's New

---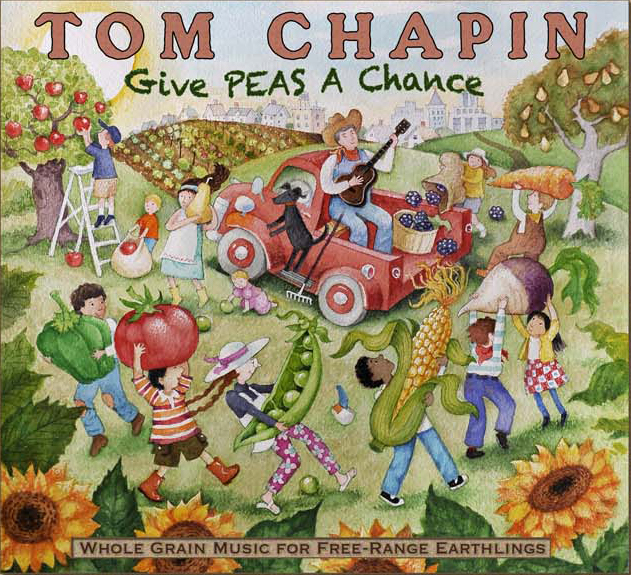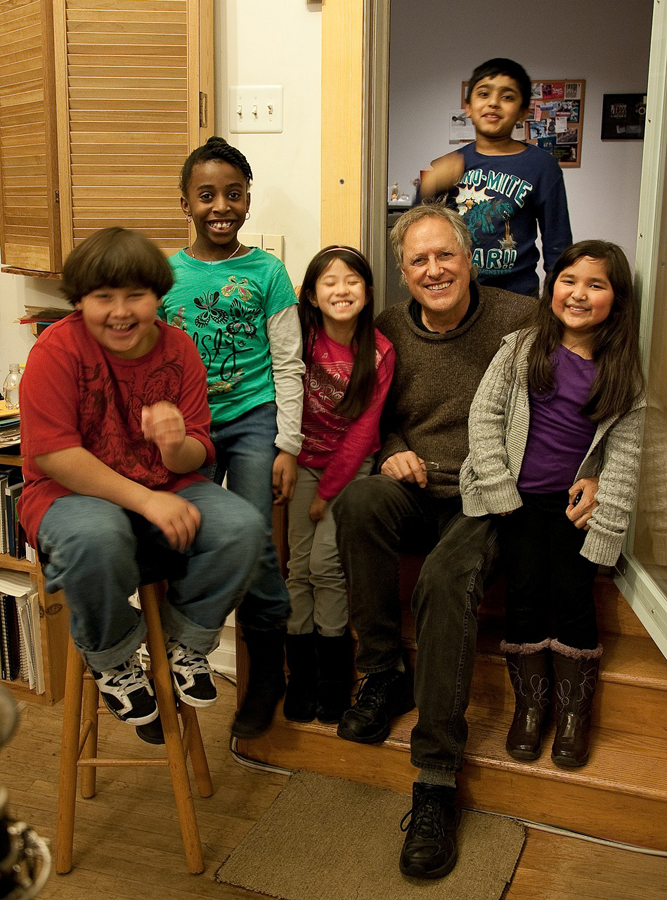 * * * NOW AVAILABLE * * *


Tom is very excited about his new Family CD, Give PEAS A Chance. It's all about Good Food and the Green Earth, and includes songs titled Locally Grown, Farmer's Market Good, The Junk Food Pyramid, Beans Talk, The Ultimate Lunchroom, and many more.
14 great new songs from the award-winning team:
Tom Chapin, John Forster, Michael Mark and Jon Cobert.
Thanks to Barbara Anderson and the Valley Cottage Elementary School Chorus: Jensen Binu, Regine Durandisse, Jenna Hart, Brian Magana, Kerishma Thakur.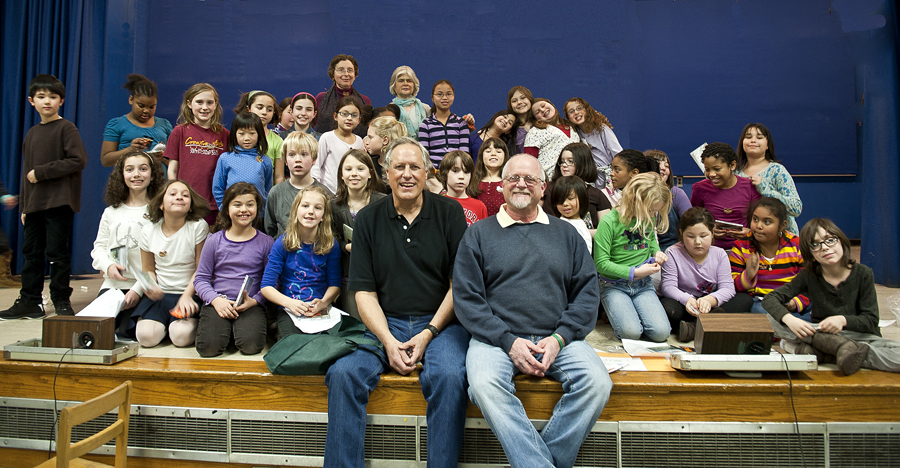 And thanks to Sheri Gottlieb and Rose Moskowitz from the Music Partners Program at the Brooklyn Conservatory of Music and their wonderful P.S. 29 Chorus: Emmet Birch, Minna Brackett, Darla Brunacci, Eliza Callahan, Cosmo Coen, Caitlin Crowley, Janay Davison, Maya Doyle, Evan Farley, Lena Farley, Brianna Fischer, Maria Flores, Mei Li Francis, Howie Fusco, Olga Garcia-Verdugo, Leigh Hanay, Mina Hartley, Claire Henderson, Janel Hogue, Charlotte Howell, Lexi Hynes, Isabella Jalowayski, Ondine Jevremov, Esme Laster, Julia Lee, Kieran Mollaghan, Eliza Park, Chase Pinheiro, Francesca Reres, Rue Risby, Ada Steinberg, Elizabeth Stormont, Ophelia Tucker.

---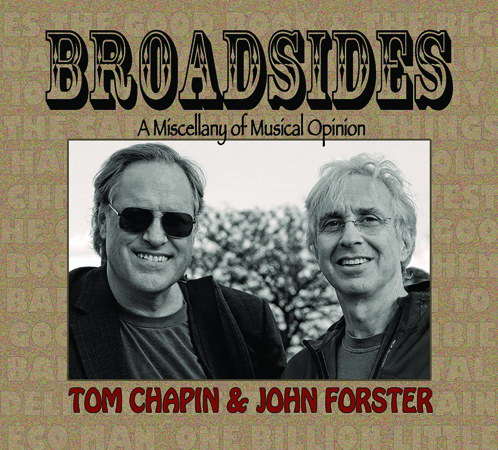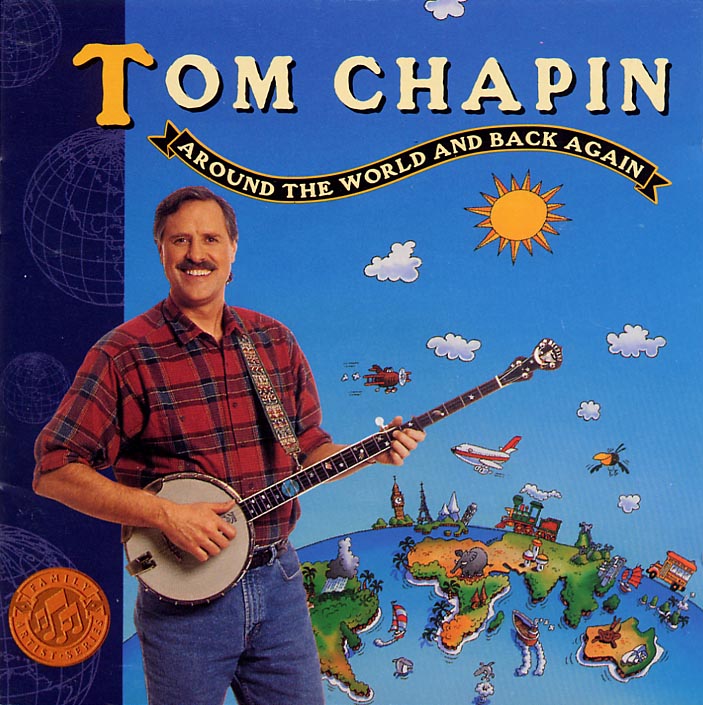 Good news, both old and new! Tom's Grammy nominated Family CD "Around The World & Back Again" will finally be available again in September. And long-time collaborator John Forster & Tom are releasing a grownup CD, "Broadsides, A Miscellany Of Musical Opinion," a witty & wicked collection of songs written primarily for NPR's "Morning Edition."

---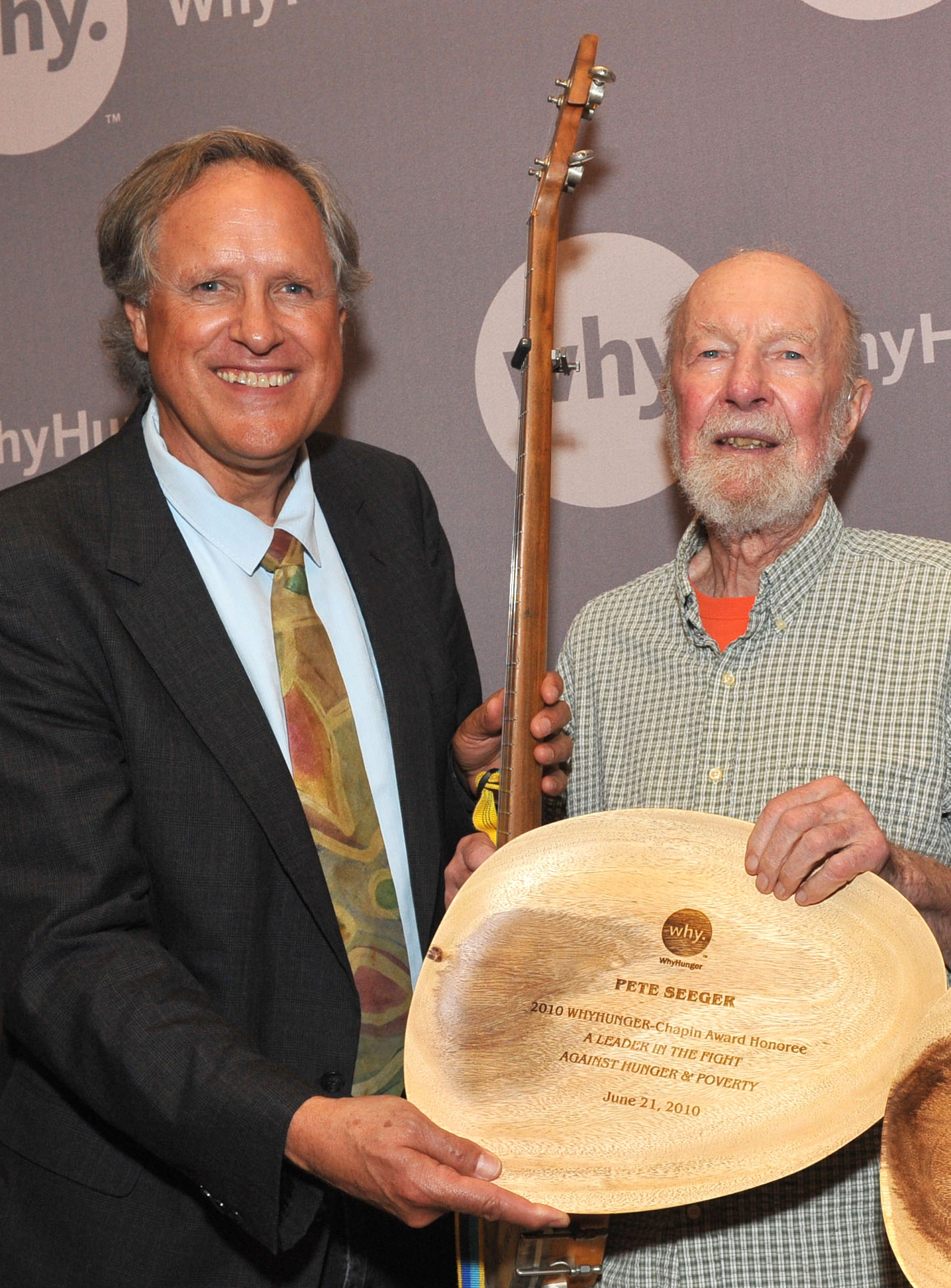 Tom hosted the 35th Birthday Bash for WhyHunger on June 21st, and presented the 2010 WhyHunger Award to the legendary Pete Seeger as "A leader in the fight against Hunger & Poverty."
Other honorees included the great songwriter / performers Ashford & Simpson, a Chicago based hunger group called "Growing Home," and nine other winners of the Harry Chapin Self-Reliance Awards from around the nation.
Performers and attendees that night included Jen Chapin & Martha Redbone & John McEuen (of the Dirt Band), Roberta Flack, Kim & Reggie Harris, Jake Holmes, Vaneese Thomas & John James, Ashford & Simpson, Pete Seeger, as well as Tom & his band - Michael Mark & Jon Cobert. WhyHunger is the new name of the organization WHY, founded in 1975 by Bill Ayres and Tom's late brother Harry.
"All my life's a circle..." department: 35 years ago Pete Seeger and Tom were part of the very first benefit concert that Harry Chapin did for WHY.

---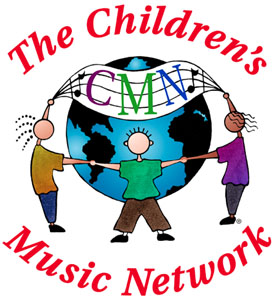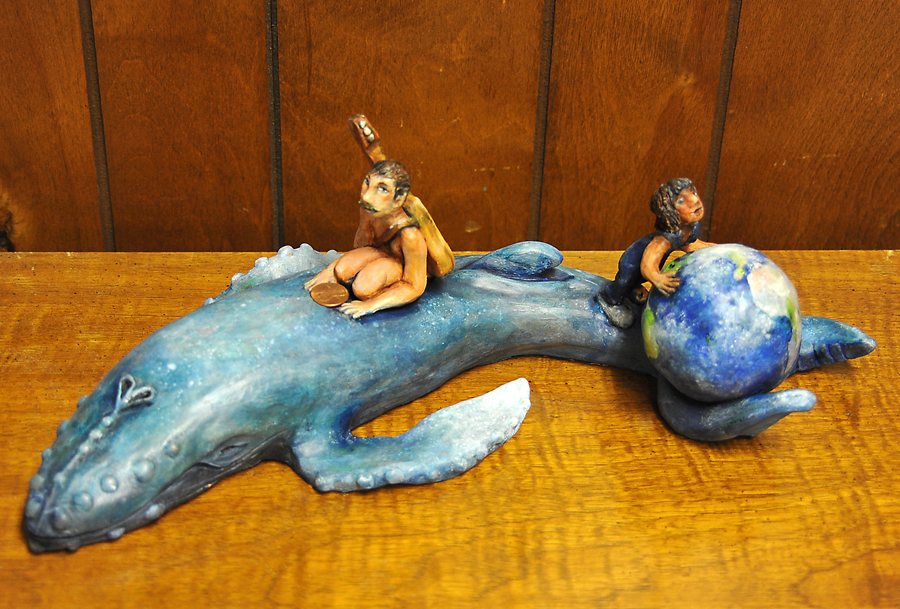 Tom Chapin received the 2009 Magic Penny Award. Named after the song by Malvina Reynolds, the Magic Penny Award is a Children's Music Network tribute to people who have dedicated their lives to empowering children through music.
The Magic Penny is presented annually to an individual who has made an outstanding lifetime contribution to children's music.

---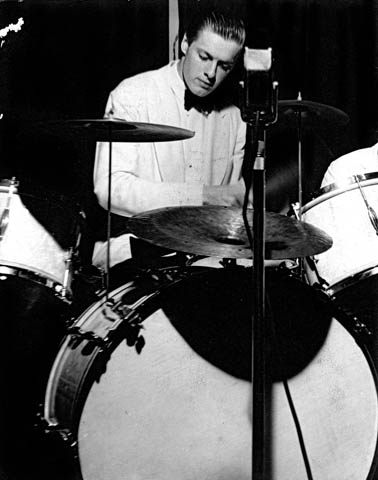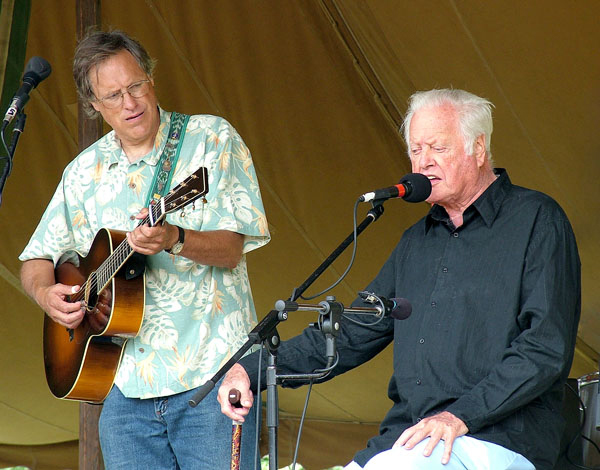 James Forbes Chapin (1919 - 2009)
My father, Jim Chapin, the legendary drummer and drum teacher, died peacefully in Florida on July 4th after fighting illness for several months. He led a long and wonderful life, and inspired every musician he ever met. In 1948 he wrote a book called, "Advanced Techniques for the Modern Drummer," which is still referred to as "the Bible" by drummers and drum students all over the world. Check out his website: www.jimchapin.com to find out about his extraordinary career.
We have set up a Scholarship Fund in his name. To donate, please visit the Percussive Arts Society.
Select item #23 Jim Chapin Teacher Scholarship from the pull down menu.

---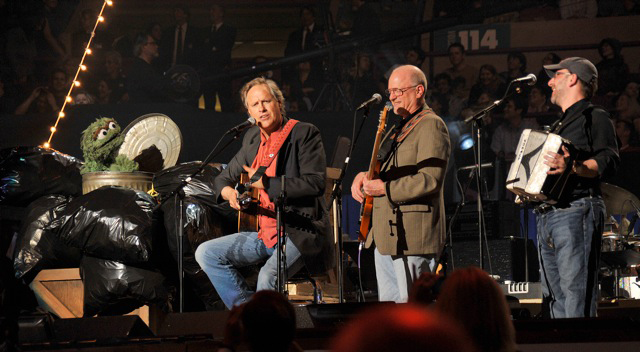 It was an evening not to be missed, to be long remembered and savored, and now you can see it!
Pete Seeger, America's folk singer who taught us all the power and promise of music to change the world, celebrated his 90th birthday last May 3rd at cozy little Madison Square Garden. There were 17,000 plus there to hear more than 60 performers sing Pete's songs, and it was captured on tape and shown on PBS Great Performances. Check for air dates at www.pbs.org/gperf.
I was there with Michael Mark & Jon Cobert, and sang Pete's Garbage song with none other than Oscar The Grouch of Sesame Street. Yes, Oscar was there, on stage, complete with garbage can and attitude.
Great fun, and a great privilege to be part of the occasion.

---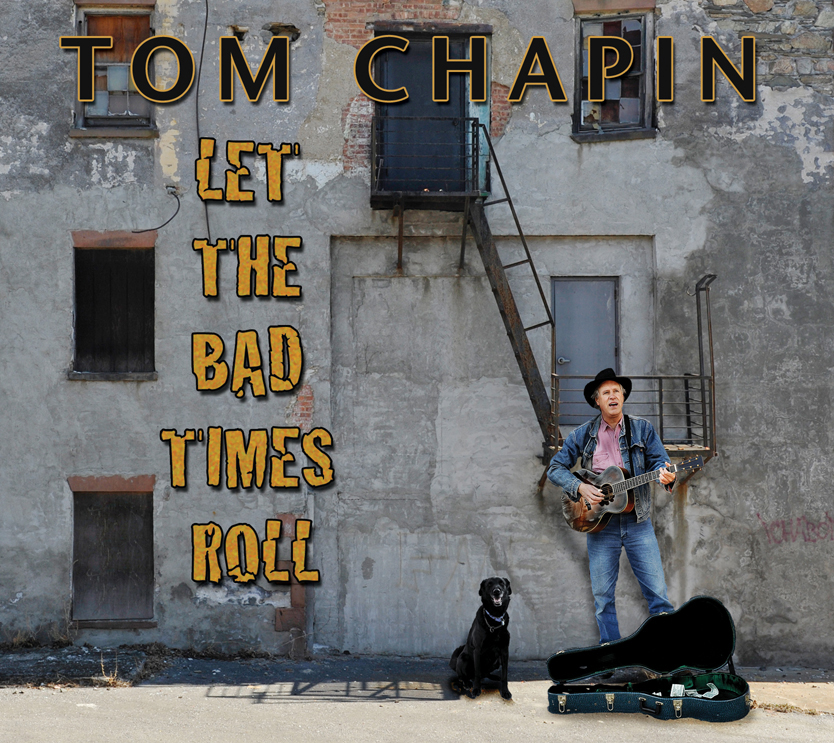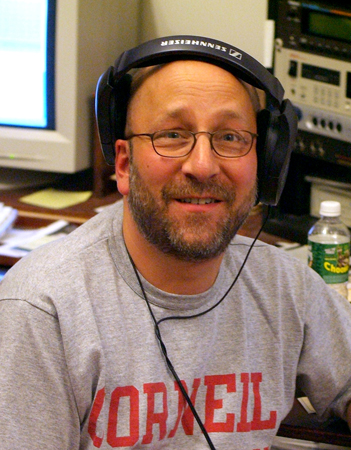 Tom and collaborator, recording engineer, and one-man-band Jon Cobert have completed the new adult recording.
Let The Bad Times Roll is now available!




---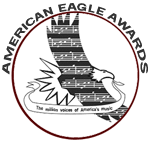 The National Music Council recognized Tom with the prestigious
American Eagle Award in June 2008 to honor him for his
"great contribution to music and music education in our nation."
Past winners have included Van Cliburn, Benny Goodman, Odetta, Lionel Hampton, Dizzy Gillespie, Morton Gould, Dave Brubeck, Marian Anderson, Peter Schickele, Max Roach, Lena Horne, Roberta Peters, Phil Ramone, Leonard Slatkin, Hal David and Stephen Sondheim.

---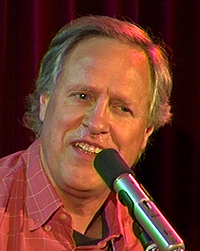 Tom and the band performed at Acoustic Long Island on April 16, 2008. There is a short video podcast of Puppy At The Pound
and Walk The World Now, Children.
The longer audio podcast also features some adult songs.



Thanks to Rob Dircks for the photo!



---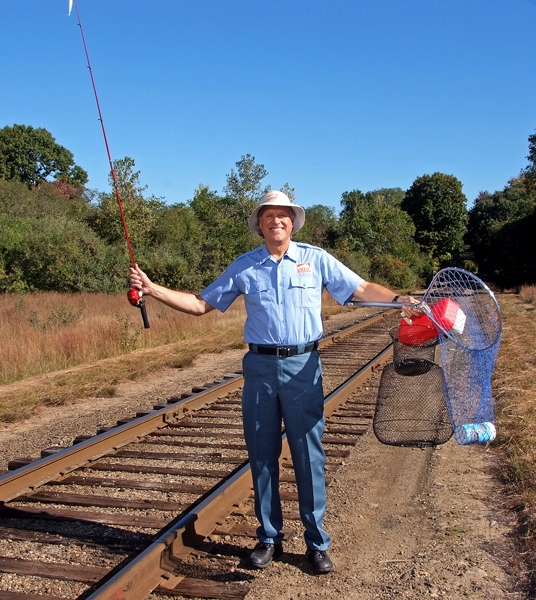 Tom will make a guest appearance on a cool new music education series that will premier this fall on PBS.Lomax, the Hound of Music, is created by, among others, Chris Cerf, who wrote a lot of songs for "Sesame Street," and is the brain behind the PBS Series, "Between The Lions."
Tom plays a singing letter carrier whose name is, surprise, "Tom the Postman." You can watch a video of Tom singing "The Crabfish Song." Another song he sings, "The Big Sheep," is posted online - listen!
The series debuted in December 2008. Check their website for the schedule in your area.

---

Tom will be narrating 5 new storybooks for The Benefactory, true stories which foster environmental preservation and animal protection. Tom has already narrated 11 animal themed storybooks in this series. You can see and hear some of the stories by visiting their website.
See their website for a complete list of titles and descriptions.

---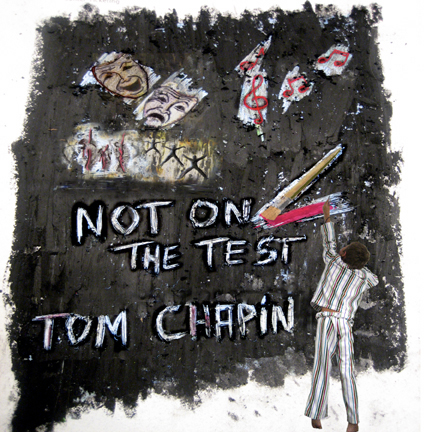 Not On The Test, a song written by John Forster & Tom Chapin,
has received overwhelming support from the educational community. Commit Media has filmed a music video of the song.

A website promoting the song and it's message is now up and running.
Please visit www.notonthetest.com, where you may download the music and video.
You can listen to the song and download it for free on Tom's website as well.
---
Renegade Animation is currently producing an animated children's music video series based on the work of songwriter Tom Chapin. To watch their animation of This Pretty Planet, visit their website, and click on "Special Projects."

---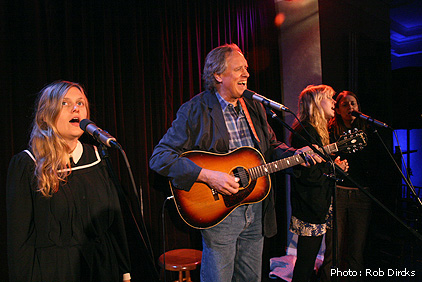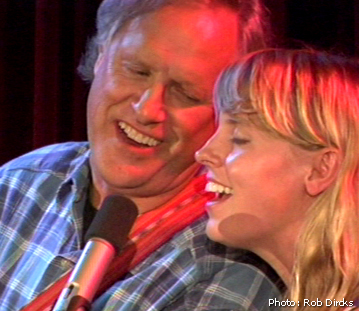 Tom was a special guest when his daughters performed at Acoustic Long Island in October 2007. Check out the video podcast.



Thanks to Rob Dircks for the photos!



---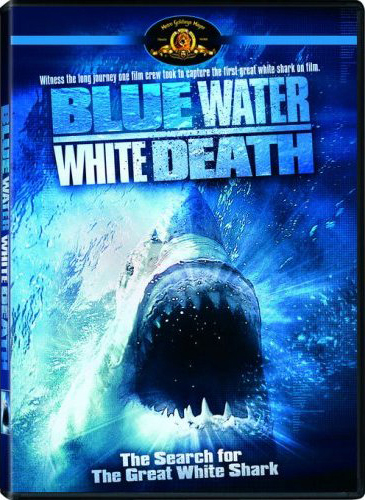 Here's a blast from the past that you won't want to miss. Blue Water, White Death, - the original prize-winning Great White Shark film, has finally made it to DVD - in spectacularly beautiful digitally enhanced form.
Early in the Spring of 1969, a group of divers - three men and a woman - began a 12,000-mile odyssey determined to shoot a Great White Shark. Not with harpoons, or spearguns - with cameras.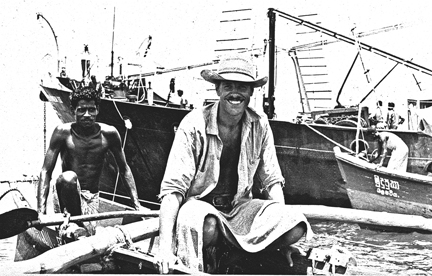 And I was on the crew. Yes, Tom Chapin went to the Indian Ocean for 6 months to film sharks. I took sound for much of the movie, working with the storied film-maker, Jim Lipscomb, as the "surface crew." Along the way, Jim filmed me singing, and lo and behold, those songs are what became the sound track for the film.
This is the film that inspired Peter Benchley to write "Jaws," and inspired countless people to take up scuba tanks and investigate our oceans. I am thrilled that it is back in circulation, along with some extra DVD interviews filmed this last spring.
"It is adventure, pure and simple, laced with excitement and danger." - NY Times.

---
Noteworthy News Archive
2005
Tom's new adult CD
The Turning Of The Tide
is Tom's most personal album yet, featuring touching songs about his mother, his father and grandson Miles. An emotional song in tribute to Tom's older brothers, James and Harry. The long awaited release of Follow The Light. Includes one of Tom's favorite songs, And Loving You, by Tom Paxton and Bob Gibson. Plus 6 other amazing new songs. Pick one up at a concert, or call the office to place an order.
2005
Tom's newest Family CD
SOME ASSEMBLY REQUIRED
was nominated for a Grammy Award
for Best Musical Album For Children!
Congratulations to the Producers:
Tom Chapin, Jon Cobert, John Forster & Michael Mark.
2005
NOW AVAILABLE from The Chapin Family
A Christmas Collection CD Not your usual Christmas record!
Experience new versions of favorite Holiday hymns -
a lush, beautiful CD, arranged and produced by Steve Chapin,
and performed by all the musical Chapin Family.
2004
Tom has won a 2004 Grammy Award for his narration of
THE TRAIN THEY CALL THE CITY OF NEW ORLEANS
written by the late, great Steve Goodman.
This is Tom's third Grammy.


Congratulations, Tom!



2004
Tom has a cameo role in Jonathan Demme's remake of
The Manchurian Candidate.
Here is a photo of Tom in his role as Vice President Edward Nelson. The film opened July 30th.
2004
Faith Hill sings "Sing Me The Story Of Your Day,"
written by John Forster and Tom Chapin.
Her version appears on Thanks And Giving All Year Long, a CD compiled by Marlo Thomas and Christopher Cerf. Royalties will be contributed to St. Jude Children's Research Hospital.
1998
NASA plays This Pretty Planet
on the space shuttle Discovery
to wake the crew in outer space
John Glenn thanks Tom for the wake-up call.
"This pretty planet
Spinning through space,
You're a garden,
You're a harbor,
You're a holy place."

Return to Home Page
© 1997 - 2011 Sundance Music Inc.
100 Cedar Street, Suite # B-19, Dobbs Ferry, NY 10522 (914) 674-0247